Reporting on those who make great things happen in the field of public relations.

   Honoring the Significant Public Relations Contributions of 

Willian "Todd" Morgan

of Graceland

1962 - 2008

"The Spokesman for the King"

Feature Article: 

Millisecond Publishing Company, Inc.

     This futuristic ePublishing company, home of the
Family Forest Project
, is all over the news lately for making some astonishing genealogy discoveries available to the public. 
Their research allows millions of people track family histories all the way back to Biblical times and connect to Hollywood stars!
Discover their story
PR Photo Feature: 

The AMERICAN LIBRARY ASSOCIATION Convention in Orlando, Florida

  Thousands of librarians are in Orlando for their largest gathering of the year.  A PRNewsmaker's photographer was on the scene in "the Stacks" - catching Elvis, and lots of other characters in the Exhibit Hall.   
See the photos
Winning PR Strategies: 

A must-read article by leading public relations guru/speaker, Bob Kelly



     Are you a public relations or news media professional with insider knowledge of a pr success story that begs to be told?  Can you document the results of that great pr? 

        If so, you are invited to
submit it
to PRNewsmakers.com in the format of a case study along with any links and photographs.  While we cannot promise publication, we will promise to carefully review your submission, and get back to you regarding our findings of its suitablity for publication. 
        Are you a news director or editor?  Do you sit at the assignment desk?  We have ready to go news for you!  You have permission to use, or adapt the feature stories as well as the photos posted on the PRNewsmakers.com website just give our writers and photographer credit for their work.   Thanks for keeping us on file as a resource.

          To all our visitors:  You have our sincere thanks for visiting.

                                                                                                                                        Editor, PRNewsmakers.com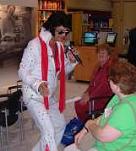 Todd Morgan was truly a "Great Communicator" for Elvis Presley Enterprises, Inc.   Todd will always be remembered at Graceland.  May Todd's sweet spirit sail on and his gentle soul rest in eternal peace.    TEN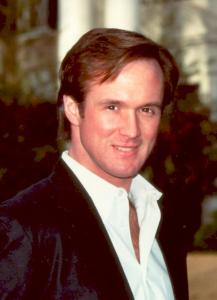 Newest Online PR Resource for Hollywood: 

INTRODUCING CELEBRITY ANCESTORS

    PR firms involved in the promotion of Hollywood films have a new online resource for the digital marketing of motion pictures. And the big studios with vast film libraries are who CelebrityAncestors.com is being designed for.  How they're doing involves combining movie star, cast and crewmember genealogies with filmographies and trailers.
Here's a sneak peek